Our Work (so far)

DETECTIVE CHUNK, THE MULTIVERSE, AND ME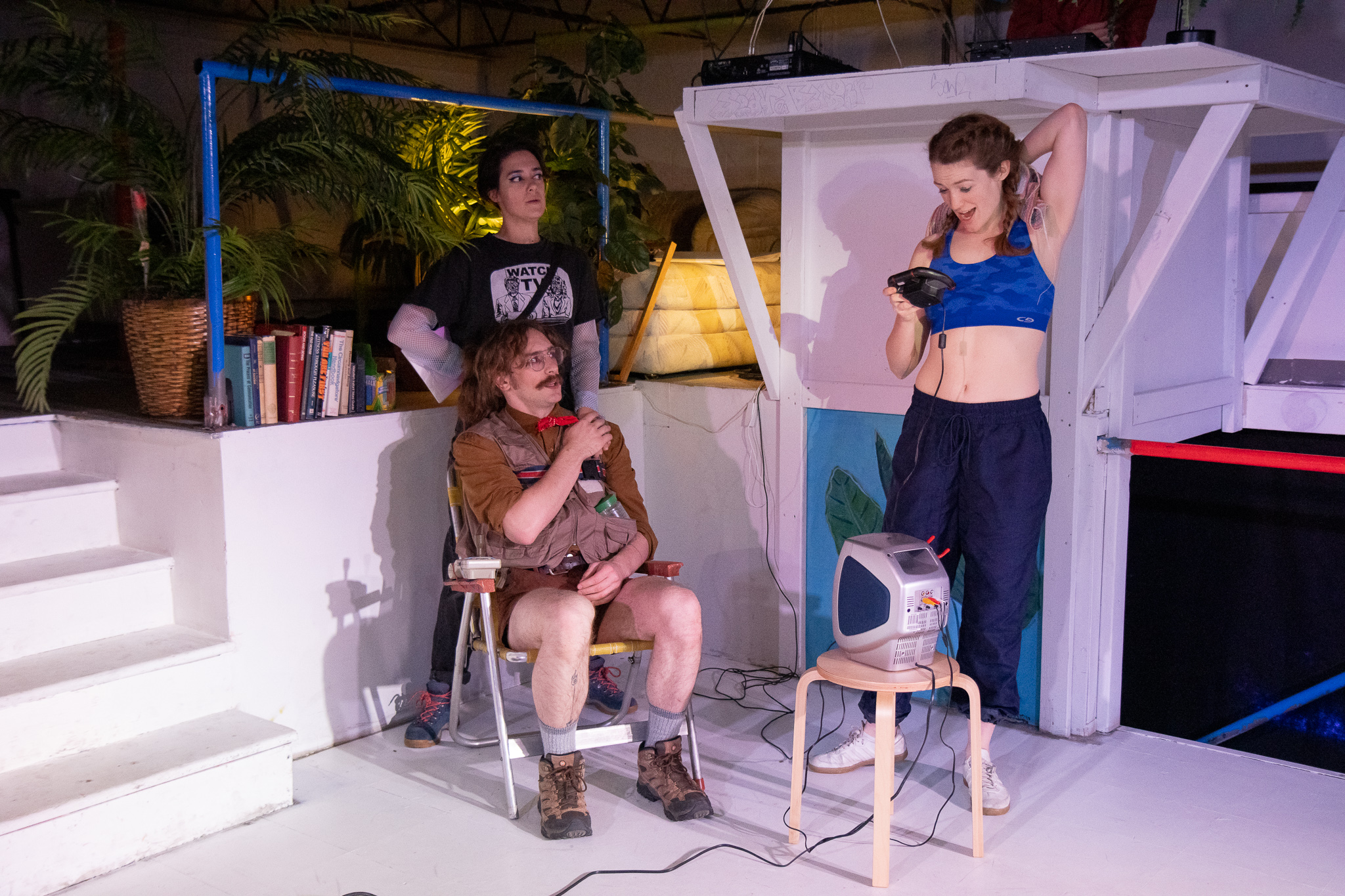 A PLAY ABOUT LOVE, ROBOTS, HOUSEPETS, AND GOOP.
YouBone phenomenon Detective Chunk is trying to find out who murdered their Mommy. The only evidence is a jar of goop, their Neighbor Pip (suspicious), and a very specific drawing of an alien abduction from 1987 that Sigourney Weaver (their camerawoman—a cat) found in the exact spot where Mommy was murdered. Coincidence?
Written by Marge Buckley
Directed by Rosie Tabachnick
Sound Design by Rachel Anne Brees
Puppet Design by Ray Gorlin
Lighting by Emmet Kowler
Original Music by Isaac Price-Slade
Facilities by Asher Weisberg
Featuring the acting talents of:
Artemis Brown, Sasha Blinnikova, Ben Capp, Emma Halper, Carey Morton, Sam Weisberg, Sam Wolf
DETECTIVE CHUNK, THE MULTIVERSE, AND ME was produced in the fall of 2021 in co-operation with Virginia Twins. It ran for 6 performances at ACRYLICS in North Minneapolis. You can see the show page here.

---
NORTH PINE POST
YOUR DAILY-MONTHLY-WEEKLY UPDATE FROM NORTH PINE.

Created collectively. Read the online edition here.


---
FORBBIDDEN FRUIT(s):
A PROHIBITION EXTRAVAGANZA

Powerpoint by Sam Weisberg
A WINE-CLASS-CUM-THEATRICAL-EXPERIMENT ABOUT PROHIBITION
(AND THE PANSIES WHO THRIVED BECAUSE OF IT)
Lecturing by Sam Weisberg
Script by Marge Buckley
Acting by Marge Buckley & Lahiru Samarasinghe
FORBIDDEN FRUIT(s) was created in the winter of 2020, and was produced during a month-long residency with France 44 Wines & Spirits in March 2020. It ran for one evening as part of France 44's series of wine education classes.
---
DOCTOR, DENTIST, VET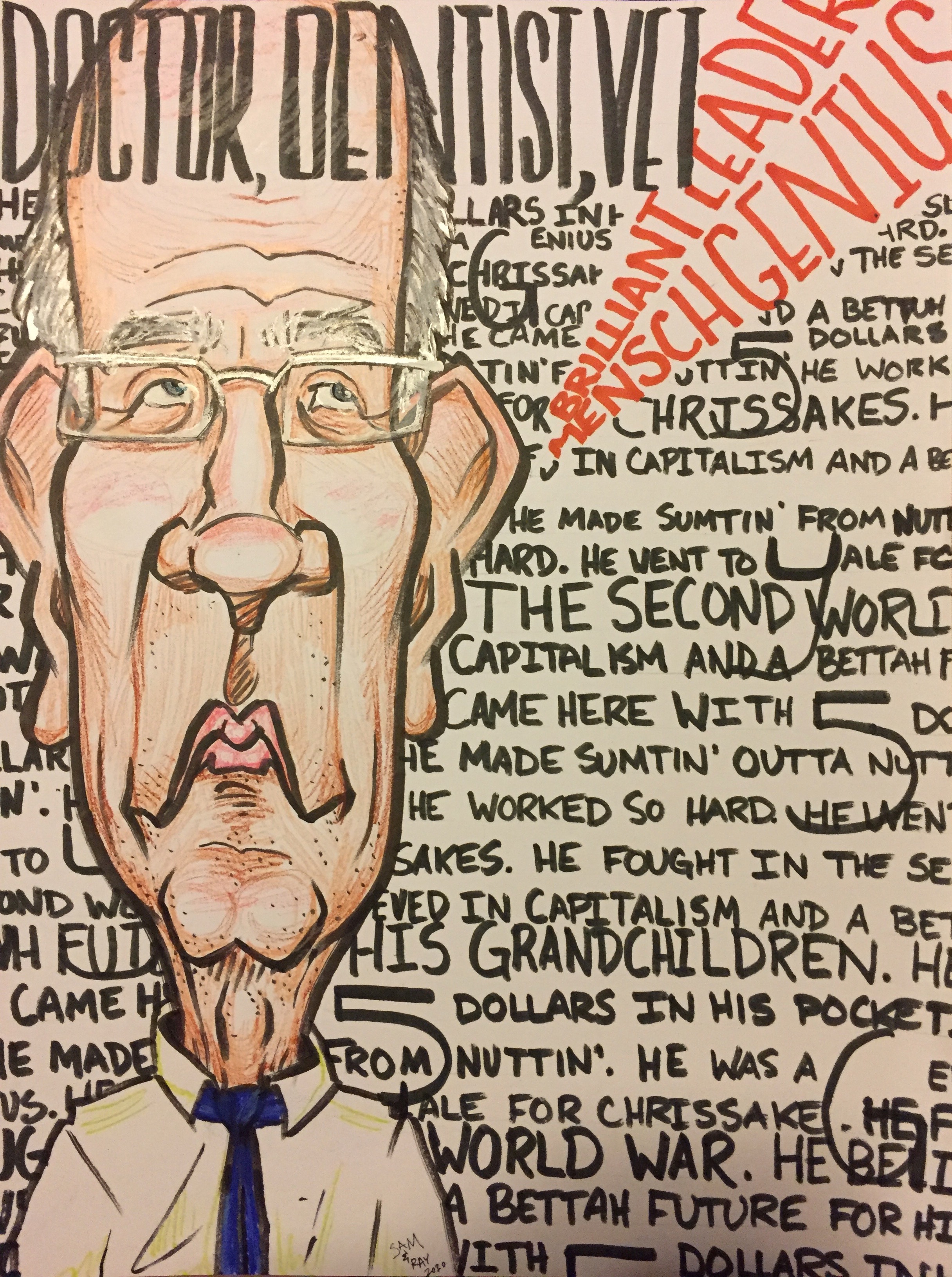 OUR GRANDFATHERS, OR SOMETHING; MARKER & COLORED PENCIL

Art by Ray Gorlin
Words by Sam Weisberg

Created in Winter 2020


---
WHISPERS


a feature film
made in collaboration with M Productions

starring Andy Deluca, Ray Gorlin, Emmet Kowler, Elliot Masters, Maureen O'Malley, Lucy Scherschligt, Asher Weisberg, Sam Weisberg

Created in Winter 2019


---
PHYLLOXERA!



Poster by Ray Gorlin
A PLAY ABOUT THE GREAT FRENCH WINE BLIGHT
(YOU KNOW THE ONE)


Two French sisters and their genderqueer sibling face off against flamethrower-wielding German vintners, an amoral American aphid, and a foreign agricultural trade crisis in the greatest showdown of the mid-19th century. Join local wine specialist Solar Champion for an evening of casual theatregoing, heavy drinking, and the history of a canonically-neglected catastrophe.

Conceived by Marge Buckley & Sam Weisberg
Script by Marge Buckley
Animation and Poster Design by Ray Gorlin
Costume Design by Ray Gorlin & Katy Santa Maria
Dramaturgy by Luke Soucy
Sound Design by Asher Weisberg

Featuring the acting talents of:
Marge Buckley, Erik Dagoberg, Bridget McNiff, Maureen O'Malley, Lahiru Samarasinghe, Lucy Scherschligt, Sam Weisberg, Caleb Zarns



PHYLLOXERA! was created in the early summer of 2018 and was produced during a month-long residency at the Bryant-Lake Bowl. It ran for two weekends in September 2018 and was the inaugural production of Commutator Collective. You can read the script on the New Play Exchange, or you can email us for a copy.