PESENTING
COMMUTATOR COLLECTIVE MOVIE CLUB
hosted by Emmet Kowler
(scroll down, please)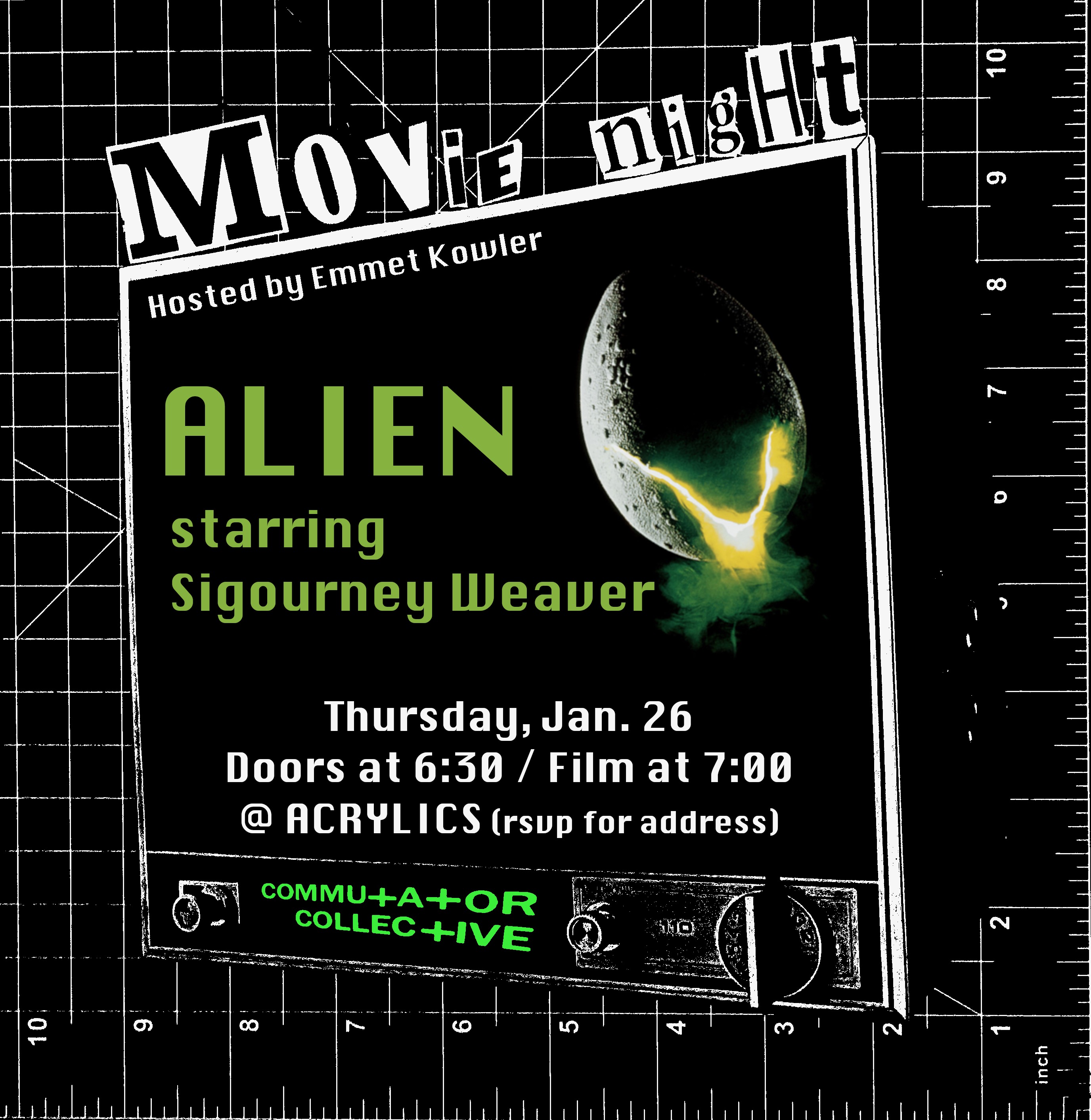 A One-Night-Only Showing of The

S

ci-fi Sensation...


ALIEN
Starring Sigourney Weaver

--> Trailer <--



"You still don't understand what you're dealing with, do you? A perfect organism. Its structural perfection is matched only by its hostility."

The commercial mining vessel Nostromo, carrying millions of tons of ore on its way back to Earth, is ordered to investigate a beacon on an uncharted planet. They find a crash-landed spaceship of unknown origin, filled with leathery eggs. What they bring back is the stuff of nightmares.

A singularly unsettling staple of sci-fi horror anchored by the iconically badass Sigourney Weaver, Ridley Scott's (and H.R. Giger's) Alien is our next Movie Club selection.

A casual viewing environment with themed beverages. Bring pillows, blankets, snacks, and dollars for the vendy.



Thursday January 26, 2023
At Acrylics (RSVP for address)
Doors at 6:30
Film starts at 7:00
Runtime: 2 hours with an intermission

Want to stay in the loop for future filmic events? Join the Commutator email list and let us know you're here for movie club!

︎︎︎CC Main